I am a member of a unique team known as
Spirit Rescue International™
. We are a non-profit group that combines the resources of our affiliates worldwide in order to achieve a successful entity clearing. Our mission is to provide professional, confidential and ethical spiritual relief, including continued personal support and guidance at no cost to the client.
Spirit Rescue
is the ability to help an earthbound spirit leave this earth plane and reach a higher dimension. Some people who have died have difficulty moving on, and for the best part, and it is not always the fault of the deceased. We also deal with other types of entities and situations....some, of which, are malevolent and ultra-dimensional. You can read more about our work at
Understanding Spirit Rescue
.
When a client reaches out for help we respond by forwarding a questionnaire and follow up with an interview. Unfortunately, we rarely get beyond the questionnaire...most clients simply refuse to offer information needed for conducting an investigation. I suppose there are various reasons for this nonconformity though it leaves us in limbo waiting for the client to respond. Our work is solely for people in need...so I like to think that those people who fail to continue with an investigation are not serious about their situation or simply initiating a hoax.
Because of the upsurge in paranormal activity across the world, SRI was formed to reach out further to help people. Each team member brings something special to the case and compiles the evidence needed in order to conduct a successful spirit rescue. Once all the information has been collected from the client, the case will then be transferred over to Irene Allen-Block and myself to
remote view and perform the clearing
. All cases remain confidential; no cases are published without the written authorization of the client. Following the clearing an after care program will follow. This is where the client and their location will be monitored with a sequence of report emails inquiring on how well the client and the location are progressing. Alongside the after care program, the clients also receive appropriate advice and education on how to maintain a positive energy within their location and how to protect against attracting negative energy to themselves and others around them. We also provide a
Haunted Help Forum
for those who wish to discuss their situations or unsure if SRI's unique services are needed. Please feel free to read our
Client's Comments
and
Media Information
.
The only reward we ever want for the work we do is the feeling of joy, relief, and peace in the client as well as the love, freedom, and gratitude from the spirit as it finds its way home. The pleasure at that moment can never be explained in words....Lon
Spirit Speak: Knowing and Understanding Spirit Guides, Ancestors, Ghosts, Angels, and the Divine
Spirit Release: A Practical Handbook
Give A Gift They'll Never Forget!
Spirit Rescue International™
Providing no-cost professional spiritual help, personal support and guidance
Take the first step towards genuine peace of mind
---------------
Sign up for the
Spirit Rescue International Newsletter
The Spirit Rescue International™ Haunted Help Forum
Discussion of paranormal and spiritual phenomena,
including peer support for those with questions or concerns

*Join Our Group On Facebook*
Join Eric Altman and Lon Strickler
*LIVE*
each Sunday at 8 PM ET as we go
Beyond the Edge!
--> Buy official 'Beyond the Edge Radio' gear <--
ANOMALIST BOOKS
Works on maverick science, unexplained mysteries, unorthodox theories, strange talents, and unexpected discoveries. Please check out their excellent and diverse catalog
"The latest news from beyond the mainstream"
Join Ben & Aaron for their weekly podcasts!
Check out Mysterious Universe Plus+ all access format!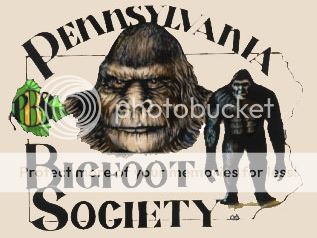 Click to submit a sighting report or encounter

Have you been looking for a great gift?
Free shipping - Bonded dealer - PCI certified
Labels: entity clearing, exorcism, paranormal, spirit clearing, Spirit Rescue International
Have you had a close encounter or witnessed something unusual? Send us an email